Fun times this weekend! We set aside a day for bottling homemade wine. With five different wines ready to be bottled, we had a lot of work to do. So we rolled up our sleeves and got down to business.
After several hours of hard work bottling homemade wine – and a lot of tasting – we ended up with:
29 bottles of Pinot Noir
19 bottles of Mango
15 bottles of Zinfandel
4 bottles of faux Sherry
(these were all still wines)
We also have 5 bottles of Mango sparkling wine.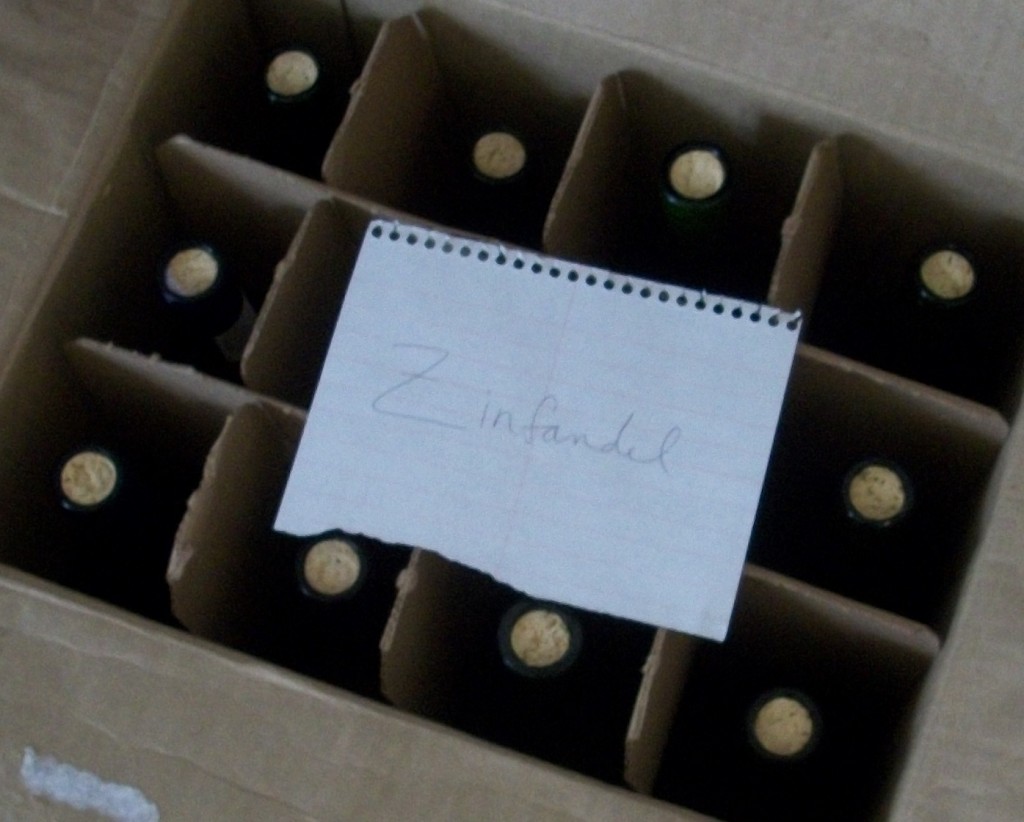 The Pinot Noir and Zinfandel were kits. I still have 3 gallons of the Zinfandel bulk aging in a carboy. I'm thinking about blending it with another red, while Mrs. Noontime is lobbying to make it into Port. I have to admit, that sounds like a good idea, too.

We made the Mango wine from mangoes grown on our neighbors' trees. This is my second mango still wine, and my first attempt at sparkling wine. I'm using yeast and sugar in the bottles to carbonate it, without the traditional French Method (méthode champenoise); we'll just be careful of the lees when when we pour. Right now the yeast and sugar seem to be doing their jobs, and the bottles are tucked safely in the spare bathtub, in case the wire cages and stoppers don't hold. I'm hopeful that we'll get a few nice bottles of bubbly out of them.
The faux Sherry was started about three years ago, and I still have about 5 gallons of it aging in a carboy. I just wanted a few bottles to give away. However, we'll probably bottle the rest of it the next time we do a mass bottling.
As for the labels, well… I'm still recovering from the weekend. When I finish them, I'll share them here.
What wines have you bottled recently? Let us know in the comments.