We just discovered wine tasting in St. Augustine. Who knew?
We live in Florida. It's a long way to travel if I want to go to any of the famous wine regions. And that's unfortunate, because Mrs. Noontime and I really enjoy wine tasting. But we've been pretty busy lately, and there hasn't been time to get away for a wine vacation since our trip to Monterey, CA.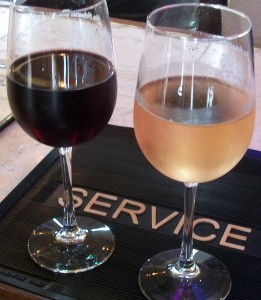 As it turns out, however, we can still have a small wine vacation near home. Last month we went away for a weekend trip to a winery that was just a four-hour drive from where we live.

It seems that even though we don't live near wine country, wine is popular nearly anywhere we go.
San Sebastian Winery is in St. Augustine, FL, and makes wine from native Muscadine grapes, as well as from imported vinifera grapes. Tours and wine tastings at San Sebastian are free, and the winery is open every day except major holidays.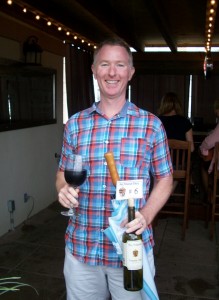 The winery also has a rooftop restaurant, The Cellar Upstairs, that serves light foods and of course, San Sebastian wine. It was a lovely place to relax and hang out, enjoying some wine, hors d'oeuvres, and live music .
The city of St. Augustine, FL, has a 500 year history and is a fun area to explore. While we were there, we also stumbled upon Vino del Grotto, which sells Florida tropical fruit wines. We tried several different commercial fruit wines, including a mango wine that was pretty darn good. These fruit wines were sweet, and were a refreshing treat before dinner.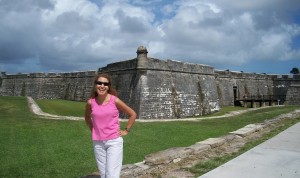 The next day, after touring historical sites, we stopped at The Gifted Cork, a local wine shop. They were featuring Italian wines that day. I tasted the red flight while Mrs. Noontime tasted the white flight. I also took the time to browse their commercial wine selection for inspiration for future custom wine label designs.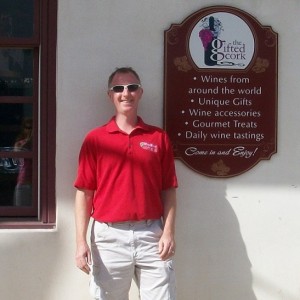 So even though we live nowhere near wine country, we enjoyed a mini wine weekend getaway without venturing too far from home. If you're interested in wine tasting in St. Augustine, I highly recommend stopping in at San Sebastian winery, and wandering the downtown.
Do you have any hidden wine gems where you live? I'd love to hear about what you recommend in your area. Let me know in the comments below what your favorite destination is for a mini wine vacation.
Join our email list! Click here now.