Wondering what to get the home winemaker on your gift list? Trying to drop hints about what you'd like to receive? Either way, we're here to help! We've put together a guide of ideas for useful (and unusual) holiday gifts for home winemakers and wine lovers on your list.
Check out some of the items we found:
Rapid Ice Cooler Sleeve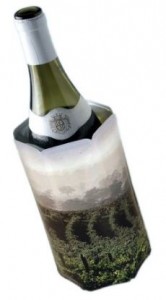 Mrs. Noontime got me one of these a couple of years ago, and I use it all the time! It's simple, just store the sleeve in the freezer and pull it out when you need it. It's perfect for keeping a chilled white wine cool while you savor it. It also helps quick chill wine when you want to pop open a bottle but forgot to stash it in the fridge to chill first. This is the sleeve I have and there are several other options available at Amazon.com.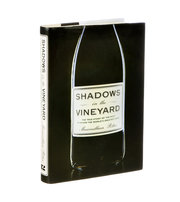 Wine Books
This New York Times list offers several suggestions for the best wine books of 2014. Among them are a guide to northwestern Italy's wine regions, an account of a family's attempt to start a vineyard in Vermont, and a real-life whodunit mystery about the recent plot to poison a grand-cru Burgundy vineyard. Check out the list here.
Photo courtesy Patricia Wall/The New York Times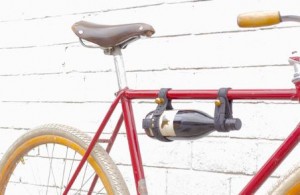 Recycled Bicycle Wine Rack
For the person who wants an easy way to take their wine along on their bike trips. Quick, functional, fun, and environmentally friendly. Find it here.
Photo by Oopsmark.ca
Print or Map from Wine Folly
Choose from a selection of art designed to help you drink better wine. Some choices are wine and food pairing charts, famous wine blends, or a regional wine map. These full-color offset lithographs are beautiful, as well as informative. Shop here: http://shop.winefolly.com/
Photo by Wine Folly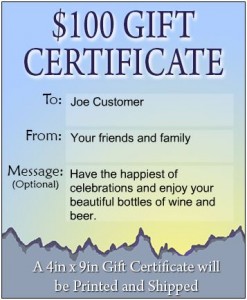 Custom Wine and Beer Labels
And of course, what home winemaker wouldn't love a gift of custom labels? You can even let your favorite winemaker or brewer choose their own label designs with one of our popular custom label gift certificates. Update: Currently the gift certificate isn't on our website, but you can still order holiday gifts for home winemakers. Simply email us and let us know you'd like to order a $35 or $100 denomination. Also let us know whether you want the certificate shipped to you to place under the tree, or if we should ship it directly to the recipient. We'll contact you to arrange payment.
Photo by Noontime Labels
 Never miss a sale, promotion, or news about custom wine labels! Click the button below to join our email list: