Sorry to interrupt your regularly scheduled blog post this week, but we've been busy at the home winemaking conference put on by WineMaker Magazine in Monterey, CA, May 17 and 18, 2013.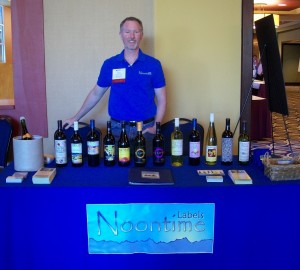 Yesterday was an amazing day. We attended classes on a variety of home winemaking topics. Some of the courses offered were: Wine Kit Blending, Reducing Sulfites, 5 Keys to Great Fermentation, Minimalist Winemaking, and Fixing and Preventing Common Winemaking Problems.
At lunch, we were treated to a keynote address from the Wine Wizard herself, Alison Crowe. She shared winemaking wiz-dom and encouraged us to make wine we enjoy.

Finally, the day ended with the annual Winemaker Tasting and Wine Share Party. Attendees brought their wines to share, and everyone had a good selection! Here are the bottles I brought: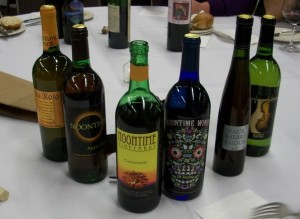 From left to right are Mojito Rojo, Apple, Carmenere, Late Harvest Riesling, Faux Sherry, and Mango. Not pictured is the Old Vine Zinfandel. And of course, every bottle has an awesome custom wine label…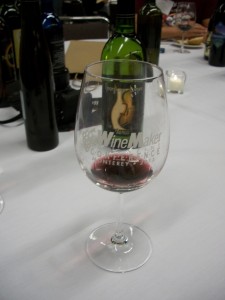 We enjoyed meeting customers, as well as many other winemakers. Today we'll go to more classes, enjoy more speakers, share more wine, and cheer on the winners in the WineMaker Magazine International Amateur Wine Competition. Can't wait!
Are you here at the home winemaking conference today? Be sure to come by and say "Hello!" at the Noontime Labels booth. And if you aren't here, think about attending next year. It's an incredible experience!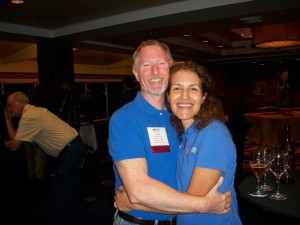 Update: to read about the rest of the conference, click here.