By some reports there are over two million people that make their own wine and beer at home in the United States. The popularity of boutique wines and craft beers is exploding as well.
Since the entertainment industry makes their money by keeping up with what's popular in our culture, it's no surprise that they are going to try to capitalize on our interest in craft beer and small wineries.
We recently read about a TV sitcom in production that is based on Dogfish Head Craft Brewery, and owners Sam and Mariah Calgione. And really, we're not surprised. The folks at Dogfish Head are pretty interesting, and their story could make a pretty good TV show.

Though this new show will be a sitcom, Dogfish Head is no stranger to TV. You may have seen them on the Discovery Channel in their series, Brew Masters. They were also featured in the documentary movie, Beer Wars.
Sources say that Fox has purchased the rights to the show, and they are currently working on a pilot. Ken Marino and his wife Erica Oyama are writing, producing, and starring in the show. Ken is also a real life friend of Sam Calgione, the owner of Dogfish Head who started as a home brewer and has built it into one of the most popular craft beers in the country.
Since we're big fans of Dogfish Head beer, we were pretty interested to hear about this. I really like their 60 Minute IPA, and enjoy trying all their beers. Mrs. Noontime can only drink gluten-free beer, and she is a fan of their Tweason'ale.
If you were creating your own sitcom about a brewery or winery, who would it be about? And who would you cast to play the leads? Let us know in the comments!
—————————————————————————————————————–
By the way, remember that we have custom water resistant and waterproof labels that fit beer bottles and are perfect for your homebrew. Check them out and the rest of the templates in our label gallery online here.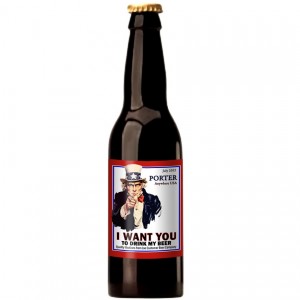 Sign up for our emails and never miss a sale or promotion, click here now!