If you wait long enough, what was old will become new again. It was true for miniskirts, platform shoes, and skinny jeans. It's also true for these retro custom wine labels.
We've noticed a trend in retro-looking wine labels lately on the wines we buy in the store. What's fun is that they fit right in with today's bright, colorful, creative labels! To honor this design trend, we've created several retro custom bottle labels and recently added them to our website.
Dapper Custom Wine Label Design
One of our favorites is the Dapper label. This custom wine label recalls the days of Prohibition, speakeasies, and young ladies dancing the Charleston. Note: this wine label is only available in 3 inch by 5 inch size.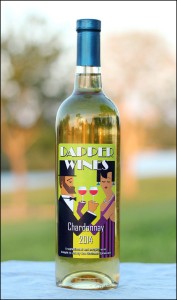 Elixir Wine Label Design
Another new design is the Elixir label shown here with a white background, this label also comes with a black background. This personalized bottle label evokes memories of snake oil salesmen and home remedies, and is sure to be a conversation starter. Both of these labels are available in our popular 3.3 inch by 4 inch size.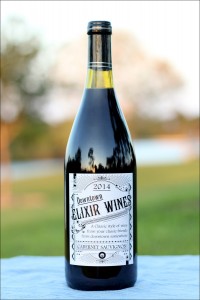 World Tour Winery Personalized Wine Label
Check out the World Tour Winery label, with its whimsical bicycle theme. You'll want to grab your bottle of homemade wine, hop on your bike, and go have a picnic. This label is available in a 3.3 inch by 4 inch size.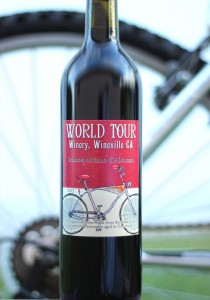 More Wine Labels to Customize
We have many more wine labels to customize, like the Trippy Hippie label. With the full force of flower power and the Summer of Love, this label is far out, man! Note: this label is unavailable right now. If you're interested in this design, please contact us.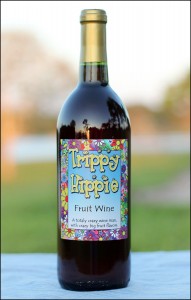 We hope you enjoy these old-but-new-again label designs for your homemade wines! For more retro custom wine labels and unique designs, be sure to check out our full catalog of labels for your homemade wine on our website, at www.noontimelabels.com/label. Please share what you think about them in the comments below.
Join our email list and never miss a sale, update, or promotion!