We don't grow grapes here in southern Florida, so we make wine with what we have.  One of our favorites is our homemade mango wine from fruit that grows in our neighborhood. Our neighbors have huge trees that produce abundant crops most years, and they are always happy to share with us.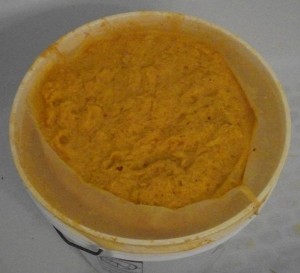 In 2012 we made five gallons of mango wine that we're now enjoying. We also made our first bottles of sparkling wine out of that batch. We just finished off the last bottle of sparkling mango wine, and were very sad to see it go.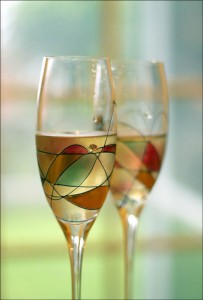 We've had many questions about how we made our wine, so we're posting a link to our original mango wine recipe. It's from Wine Scribbles, which is Mrs. Noontime's winemaking blog.
Homemade Mango Wine – This is the entire saga of making mango wine. Start on Day 1 and work your way forward.
Homemade Mango Sparkling Wine – This is how we turned still wine to sparkling
We had a bumper crop of mangoes again this summer. So far we've made a 5 gallon batch and a 3 gallon batch, and still have more fruit waiting in the freezer. We also tweaked our recipe a bit this year, and have been controlling the temperature of the fermentation better. Watch the blog for an update with our new recipe, coming soon.
Never miss a sale, promotion, or news about custom wine labels! Click the button below to join our email list: