Every November we look forward to the WineMaker Magazine Wine Label Contest winners being announced. That's because every year we pick out some of our best labels and send them in, with our fingers crossed.
Since wine labels and graphic design are our business, we're always excited to enter our personal favorites and to see how they fare.
But I have to tell you, we're also a little nervous each year. After all, there are a lot of creative winemakers submitting their favorite designs, too. Will ours hold up to the competition?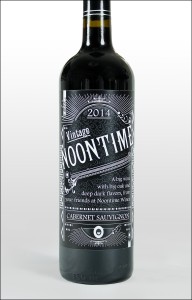 Well, we're happy to report that for the fifth year in a row, our labels rose to the challenge. This year we received an honorable mention for one of our newer designs, Elixir Wines Black, shown above. You can see the original design on our website, here.
We'd also like to send our congratulations to all the winners! There were many great designs this year, as always. We're very impressed with what we saw.
The full list of wine label contest winners is available in WineMaker Magazine's December/January issue, which hits mailboxes this week. You can also see the labels online here.
And now it's time to start thinking about next year's entries…
Never miss a sale, promotion, or news about custom wine labels! Click the button below to join our email list: