As hobby winemakers, our main goal is making wines we love to drink. But we also just entered some of our homemade wine in competition at the WineMaker International Amateur Wine Competition.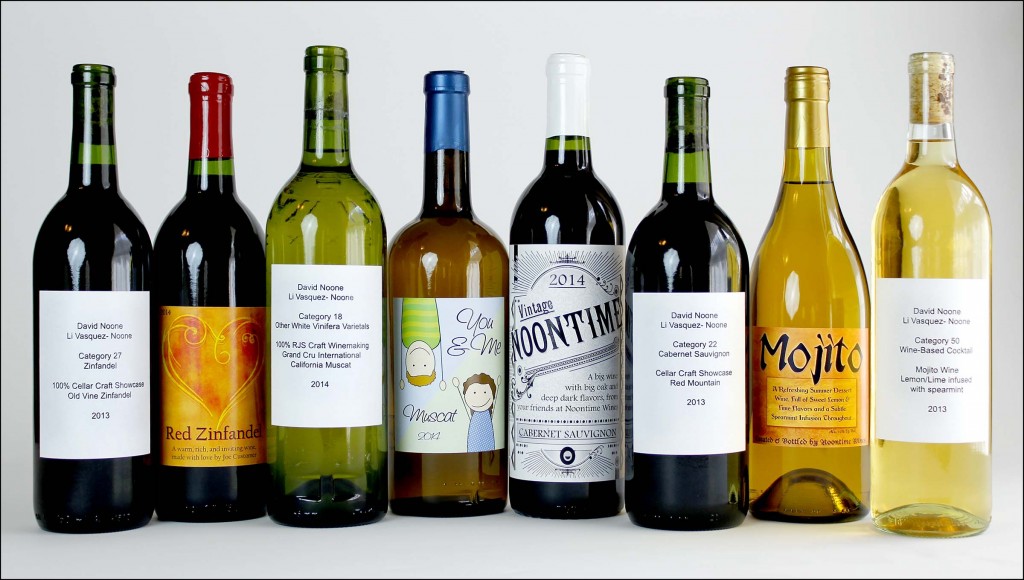 Why would we want to go to the time and expense of entering a wine competition? There are a few reasons to consider it:
Unbiased Feedback
We live in Florida, far from where vinifera grapes are grown. We also have a small house. So while we could have fresh grapes or frozen must shipped to us, we don't the space to work with it. As a result, we make a few kit wines, and lots of country wines.
We've discovered we like the challenge of making good country wines, but it's hard to get real feedback on them. When we share them with friends, or even other winemakers, we don't get much beyond, "That's interesting!"
But when we enter our homemade wine in competition, we get actual constructive criticism. So instead of "that's interesting," we get comments like, "nice bouquet, good color, but needs more acid."
Better Wines
We've discovered that most of the time, the judges' comments are right. For instance, we really like how our Sweet Potato wine turned out. But the judges said it lacked acid. They were right, it does taste better with more acid. We're learning from their comments, and making even better wines because of it.
Bragging Rights
Let's face it, it's nice to get recognized for your achievements. It's one thing to make great wines that you and your friends love to drink. It's another thing to make great wines, and have a medal to prove it.
I want to be an award-winning winemaker!
We're still pretty new to wine competitions. This is just the second year we've had wines we felt were good enough to compete. We didn't win anything last time. This year, we sent our 4 best bottles to be judged. Now we just have to wait until May to find out how they do.
If you're planning to enter the 2016 WineMaker International Amateur Wine Competition, you've still got a couple of days to get your wines in. And good luck to everyone who's entered!
Never miss a sale, promotion, or news about custom wine labels! Click the button below to join our email list: