We were happy sponsors of the WineMaker Magazine Home Winemaking Conference again this year. The 2018 conference was held May 17 to 20 in San Diego, CA. As you may remember, we now live on the West Coast. San Diego is practically our back yard, and we spend a lot of time in the area and have met a lot of home winemakers. It was especially enjoyable not to have to travel far.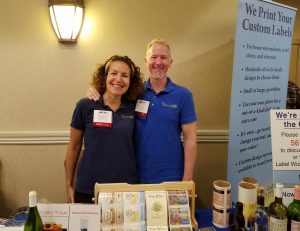 There were hundreds of winemakers there this year from all over North America. There were even winemakers from the Philippines who made the trek to California! We all were there with a primary purpose in mind: to learn to make better wine.
We love coming to these conferences. Making homemade wine is one of the best hobbies out there, and the fun grows when you get to share your hobby with others.  It's always a wonderful time making new friends and meeting up with old. The WineMaker staff does a tremendous job, and offers many informative educational sessions, wine industry experts and speakers, and of course, there are plenty of opportunities to taste wine.
Sponsor Party
Sponsors enjoy the Thursday Night Sponsor Party. This year's was at Pali Wine Company in San Diego, CA. Many of us have met at previous conferences, and we had fun catching up while tasting some local California wines.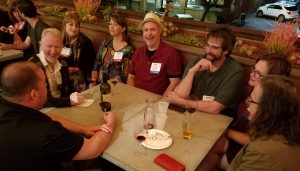 Breakout Sessions: Winemaking Techniques
We always pick up new advice and techniques to improve our own homemade wines. You'll find topics every year for every step of the process, from managing a vineyard, to fermentation, We've been making dessert wines and meads over the last few years, and we were excited to attend the panel discussions with experts on those types of wine.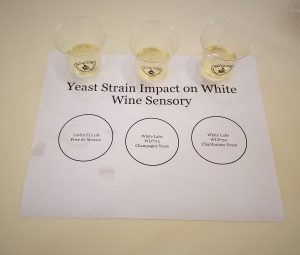 We also enjoy the interactive sessions, and there were some good ones this year. White Labs had wine yeast trials for us to taste on Friday, and on Saturday we had wine and cheese pairings.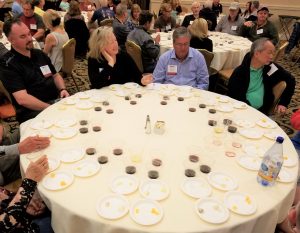 Wine Sharing Party
David will tell anyone who asks that the Friday Night Wine Sharing Party is his favorite part of the conference! Imagine a large space with several hundred people, and several bottles of wine per person. Yeah, that's right. Plus local wineries come to offer tastings of their wines. Oh, and there was dancer: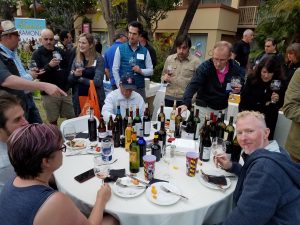 Roundtable Discussion: Making Great Wine Labels
This year, David was invited to be a speaker at the conference. Of course, as owner of Noontime Labels and an award-winning label designer, David was an expert on the panel discussion on Making Great Wine Labels. Even with an early morning time slot, the audience had great questions and it the panel was very informative. It's safe to say that everyone left with a better idea on how to make great custom wine labels.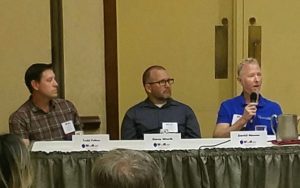 2018 WineMaker International Amateur Wine Competition
Finally, the last evening of the conference is the celebration of everyone's efforts with the 2018 WineMaker International Amateur Wine Competition award ceremony. We had a great time cheering on our customers and friends, and rooting for our own entries. It's always a bit of a nail-biter, but the anticipation paid off. We won three awards for our wines! We won a bronze medal for our Mocha Port, our first silver medal for our Mint Lemon-Lime wine, and our first gold medal for our Mango Melomel. We were thrilled!
You can see a complete list of all the 2018 winners at the Winemaker Magazine website.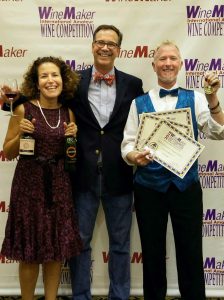 Upcoming 2019 Winemaking Conference
Thanks again to Brad Ring and the entire staff of WineMaker Magazine for all of your hard work. We're already counting down the days to next year's home winemaking conference. Next year it will be May 16 – 19, 2019, in Traverse City, Michigan. We're planning to be there, hope to see you all again!