We've put together a (partial) list of upcoming summer wine and beer festivals and expos that are sure to appeal to home winemakers, beer brewers, and enthusiasts. With events all over the United States and Canada, you should be able to find an event to enjoy!
Please note, while we've done our best to ensure the accuracy of this list, events, dates, prices and venues are subject to change or cancellation. Please check the event's website to confirm all details before you go.
Do you have an event you'd like us to add to this list? Let us know in the comments, or send us an email to CustomerService@NoontimeLabels.com. Be sure to include a link to the website or online announcement. Thanks!
JUNE WINE FESTIVALS 2018
Saturday, June 2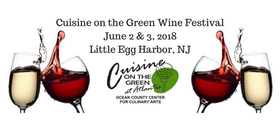 Cuisine on the Green Wine Festival 
Little Egg Harbor, NJ
Sample award-winning wines from New Jersey wineries, and enjoy live entertainment, food, and retail and craft vendors. Open 12pm to 5pm.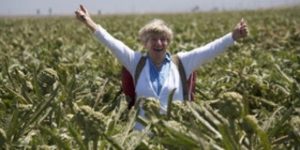 Castroville Artichoke Food & Wine Festival
Monterey County Fairground, Monterey CA
In its 59th year, this is the oldest food festival in the state. Enjoy tastings of wine, beer, and spirits, as well as chef demos, live music, artichoke dishes, and a Farmers Market. Buy your tickets online.
Saturday, June 9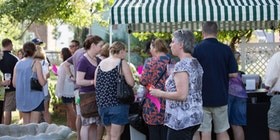 Harmony Museum, Harmony PA
Stroll through the Historic Harmony Borough from 5 to 9pm and taste samples from local wineries, distilleries, and breweries.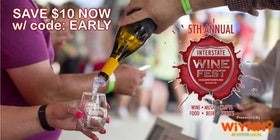 Washington County Agricultural Education Center, Boonsboro MD
Food, vendors, live music, and over 15 local wineries, 5 distilleries, and 5 breweries.
Friday, June 15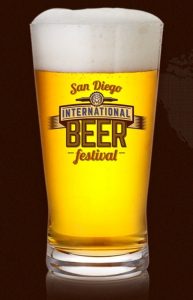 San Diego International Beer Festival and Competition
San Diego,CA
California's biggest beer festival, with almost 200 breweries, entertainment, and food.
Saturday, June 16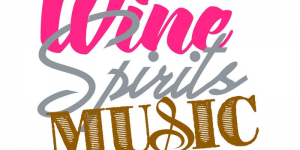 East Gateway Pavilion, Washington DC
Wine tasting, vendors, music, and food, at the East Gateway Pavilion.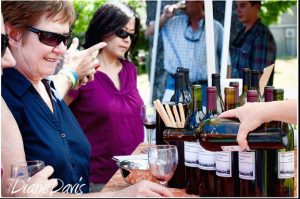 The Home Wine and Beer Makers Festival
Library Park, Lakeport CA
Hosted by the Lake County Symphony Association Wine Committee. Be sure to stick around for the Lake County Beer, Wine, and Swine Baconfest on Father's Day.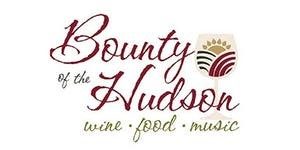 23rd Annual Bounty of the Hudson Wine & Food Festival
Ulster County Fairgrounds, New Paltz NY
Annual wine and food festival, also featuring ciders, distilled spirits, food, and live music.
Wednesday – Friday, June 20-22
The GRAPEVINE Magazine Midwest Viniculture Expo
River Center, Davenport IA
This is the largest event for grape growing and wine making specific to the Midwest. In an area covering 12 US states and Canada, there are over 750 wineries and 1000 vineyards. David and Li from Noontime Labels will be there with a table at the Expo. Come by and say hello to us!
Thursday – Saturday, June 21 – 23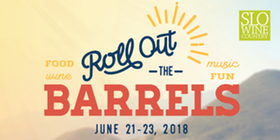 Roll Out the Barrels in SLO Wine Country
San Luis Obispo, CA
This three-day event includes a grand tasting near San Luis Obispo's historic Mission de Tolosa on Thursday, and tastings at local wineries on Friday and Saturday. You can even hire a designated driver!
Saturday, June 23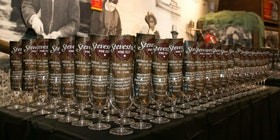 Gulf of Georgia Cannery, Richmond BC Canada
Over 80 boutique wines from local and international wineries. You can also sample local food. The proceeds go to local charities.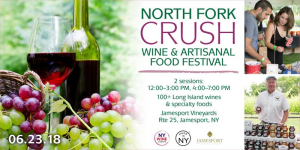 North Fork Crush Wine & Artisanal Food Festival
Jamesport Vineyards, Jamesport, NY
Enjoy yourself tasting over 100 wines and food in New York's own Long Island North Fork wine region.
Friday – Saturday, June 29 – 30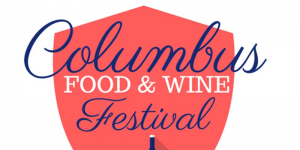 Thurber House, Columbus OH
You can enjoy the best wines and food that Columbus has to offer in this two-day event.
Saturday, June 30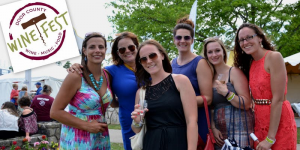 Martin Park, Sturgeon Bay WI
The third annual Door County Wine Fest takes place in historic Sturgeon Bay, WI. Enjoy a glass of wine, complimentary cheese, and live music.