UPDATED November 14: We've put together a (partial) list of upcoming winter wine events and beer festivals and expos that are sure to appeal to home winemakers, beer brewers, and enthusiasts. With events all over the United States and Canada, you should be able to find an event to enjoy!
Please note, while we've done our best to ensure the accuracy of this list, events, dates, prices and venues are subject to change or cancellation. Please check the event's website to confirm all details before you go.
Do you have an event you'd like us to add to this list? Let us know in the comments, or send us an email to info@NoontimeLabels.com. Be sure to include a link to the website or online announcement. Thanks!
NOVEMBER WINE AND BEER EVENTS & FESTIVALS 2018
Nov 14 – 16
Marriott Marquis San Diego Marina
SommCon® is an industry educational summit for those on their way to the prestigious and varied designation levels of sommelier or certified wine specialist, front-of-house staff looking to broaden their professional know-how, or self professed vinofiles with an amateur obsession.

DECEMBER WINE AND BEER FESTIVALS 2018
Dec 4 – 6
2018 Craft Beverage Conference and Expo
Omni Louisville, Louisville KY
Craft Beverage Distribution Conference and trade show is the curated event for small-batch beverage enthusiasts. They teach you step-by-step ways to formulate a solid production and distribution plan with the help of experts who know the craft business inside and out.

Dec 5 – 7
California Craft Brewers Conference and Trade Show
Hyatt Regency Sonoma
Connecting and empowering the craft brewers of California through advocacy, education and communication.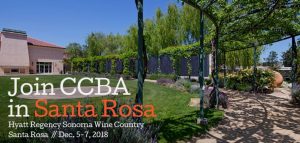 JANUARY WINE AND BEER EVENTS & FESTIVALS 2019
Jan 30 – 31
2019 Unified Wine & Grape Symposium
Sacramento Convention Center
The exposition encompasses a wide range of products related to the wine and grape industry and includes international representation in both sessions and exhibits.

FEBRUARY WINE AND BEER FESTIVALS 2019
Feb 4-8
Chicago, IL
CiderCon was created to effect positive changes in cider making, cider fruit production, the cider market and cider regulations. It's an opportunity for the cider community to gather, share ideas, collaborate and learn.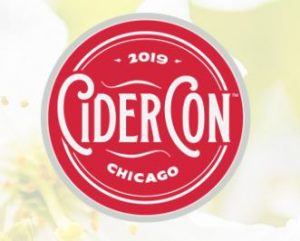 Feb 10-12
Distillers' Convention & Trade Show
The Hyatt Regency, Minneapolis MN
CRAFT ON ICE! ACSA's 6th Annual Distillers' Convention & Vendor Trade Show — Join fellow producers and other industry experts for the largest gathering of licensed craft spirits producers in the U.S.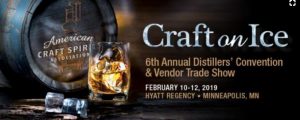 Feb 10-13
Mid America Craft Beverage Expo
Tan-Tar-A, Margaritaville Resort
Osage Beach, MO
A CONFERENCE & EXPOSITION FROM THE PEOPLE WHO DRINK